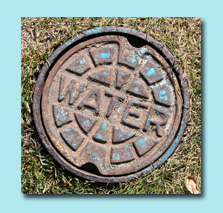 Steven Andrews Engineering (SAE) is a Dynamic Orange County Professional Engineering Consulting firm, providing consulting services for master planning and engineering projects in the water and wastewater fields for over 28 years. SAE has provided consulting services on civil/water resources master planning, design and construction engineering for both the public and private sectors in and around Orange County in the water and wastewater fields.

Located in Lake Forest, CA, SAE serves clients in Orange County, Riverside County, San Bernardino County, Los Angeles County, Inland Empire, Ventura County, and Various Governmental Agencies.

With over 28 years of providing professional engineering consulting services to our clients, SAE has extensive experience in preparing feasibility and preliminary engineering studies, preparing plans and specifications, providing expert testimony and construction contract administration, and providing observation support during construction.  Steven Andrews Engineering brings over 100 years of consulting engineering experience to public works and private clients.